If you've spent any time on social media within the last several years, chances are you know that the asymmetrical bob is in! It's giving women the ability to showcase their larger-than-life personalities and be as glam as they want to be. If you're new to the style and want to give it a try, this is the article for you! In it, we'll explain what an asymmetrical bob is and then show you 11 ways to style your bob up right!
What is an Asymmetrical Bob?
An asymmetrical bob is a bob that's longer on one side than the other. Traditional bobs don't have this quality and are symmetrical on both sides. The appeal of the asymmetrical bob is that it's defiant and sexy, challenging the norm. And that's why so many women love it.
But not just any woman can handle an asymmetrical bob. It takes a strong personality to rock a style so irregular. Those who are unapologetically confident and want to showcase that usually love the asymmetrical bob.
If you're wondering whether the asymmetrical bob will look right with your face shape and skin tone, the answer is "yes." The thing about asymmetrical bobs is that they can be tailored to complement anyone's unique facial characteristics. So you don't have to worry about the style not working for you.
Asymmetrical Bob Style Inspiration
Now that you understand what an asymmetrical bob is and why it's great, let's get into some style inspo! Here are 11 cute ways to rock an asymmetrical bob.
Sleek Black Asymmetrical Bob with Blonde Money Piece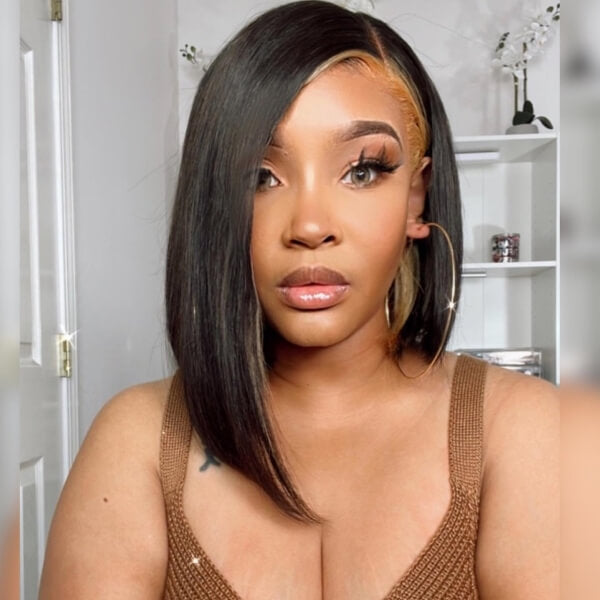 Do you gravitate toward slick styles with a mysterious vibe? Then, this gorgeous asymmetrical bob is right up your alley. It's black, sleek, and straight, but with a twist. Along the hairline, it's dyed a delicious honey blonde. From afar, you'll look like you've got a sexy, angular cut. But up close, you'll be giving glam galore. You can thank the money pieces for that.
Braided Asymmetrical Bob with Hair Jewelry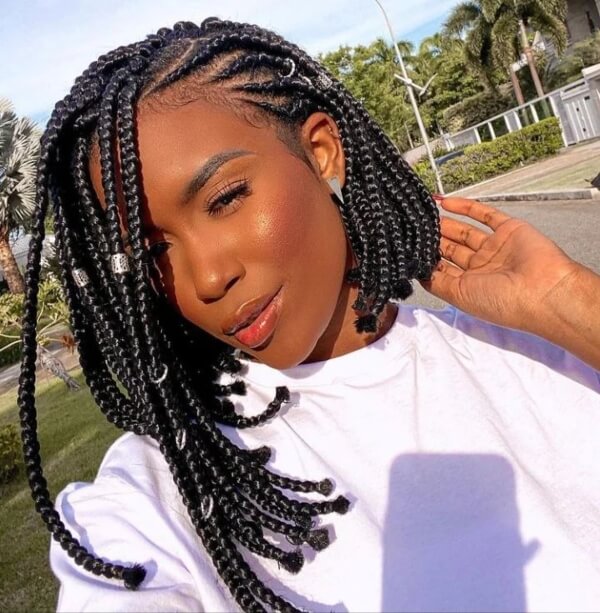 For all the braid lovers out there, this is the asymmetrical bob for you. It's not usual in any sense of the word, so it forces others to do a double-take. It features cornrows braided to the ends and embellished with silver-colored hair jewelry for a little extra oomph. This style cannot be further personalized once the braids are done, so keep that in mind. Rock it proudly as part of your wardrobe for casual and formal occasions.
Pastel Pink Straight Asymmetrical Lob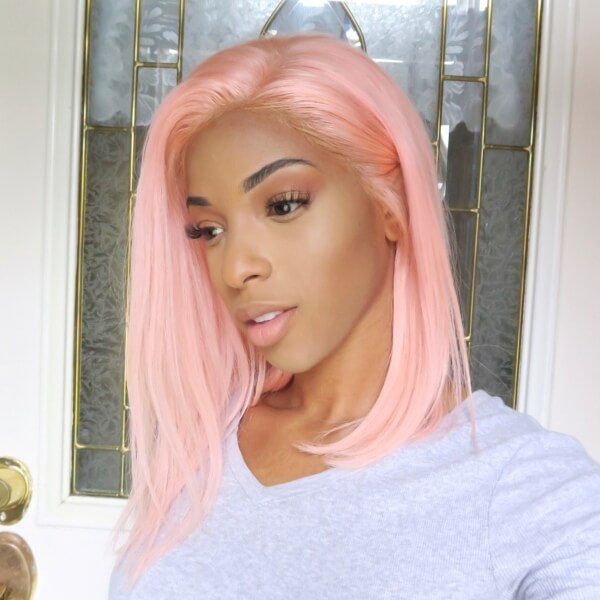 Barbie girls everywhere, rejoice! This is the asymmetrical bob of your dreams. It's done in the cutest pastel pink and is lightly styled to give it a sort of lived-in quality. Just keep in mind this shade isn't the most wearable, so you'll need a super bold attitude to rock this look.

Wavy Honey Blonde Asymmetrical Bob with Dark Shadow Root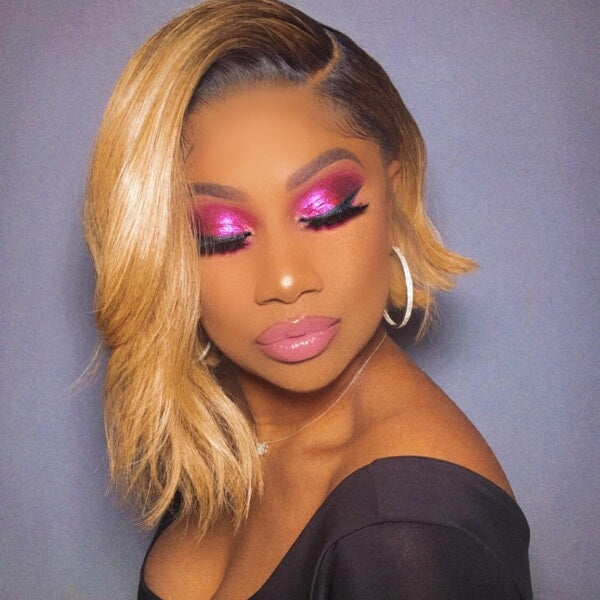 Want to give Beyonce a run for her money? This wavy honey-blonde asymmetrical bob is all you need. Its lustrous, warm blonde hue is ideal for virtually every skin tone, and the waves give the look tons of dimension for added interest. And to make the look wearable, it's got dark shadow roots for a natural vibe. This style is the perfect accompaniment to any showy outfit or fancy occasion.
Blonde Asymmetrical Bob with Dark Roots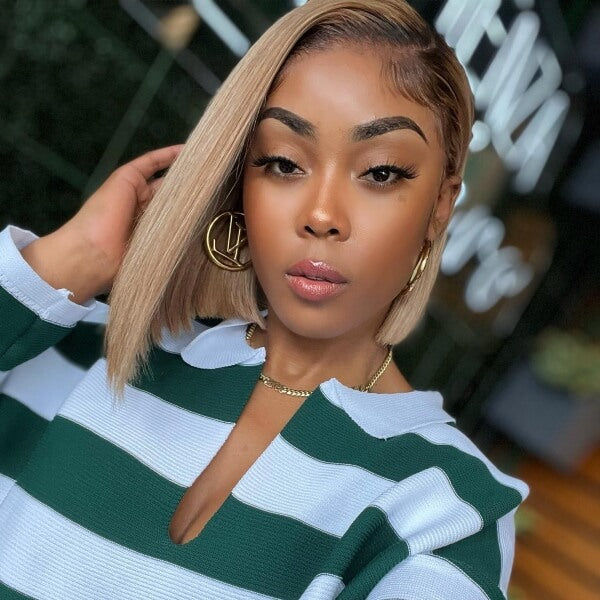 Like the previously mentioned honey blonde option, this asymmetrical blonde bob is full of flavor. But what makes it stand out is its sleek and sexy appeal, complete with brown shadow roots and expertly swooped baby hair. Whether you're going on a grocery store errand or partying with your friends, this style will work like a charm.
Voluminous Wavy Asymmetrical Bob in Brown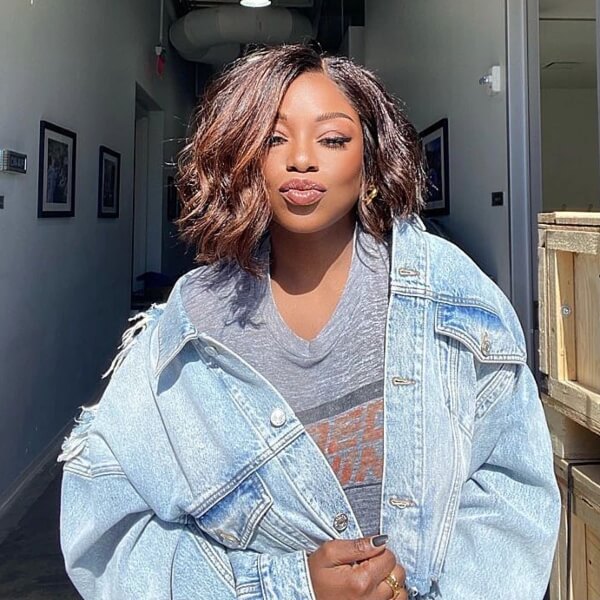 Is blonde a little too bold for your tastes? Maybe brown will be more your speed. It's just light enough to make an impact without being too distracting. If you're a corporate girl, you'll appreciate that fact. But you don't have to be office-bound to wear this bob - its voluminous silhouette and soft waves are a lot to love.

Curly Asymmetrical Bob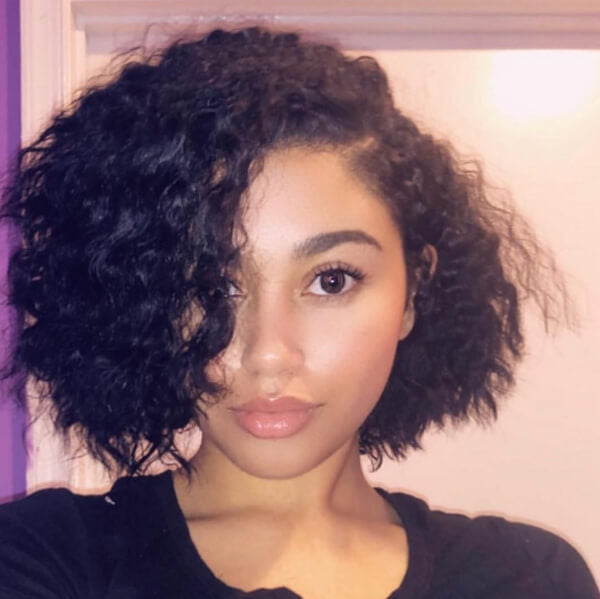 For curly folks everywhere, this curly asymmetrical bob is the way to go. It features medium-sized curls with the right amount of frizz and ample natural volume. Near the front, the curls are chunkier and more impactful. Don't have natural curls like these? You can get a similar look on your natural hair with a braid-out!
Wine Red Asymmetrical Bob with Bumped Ends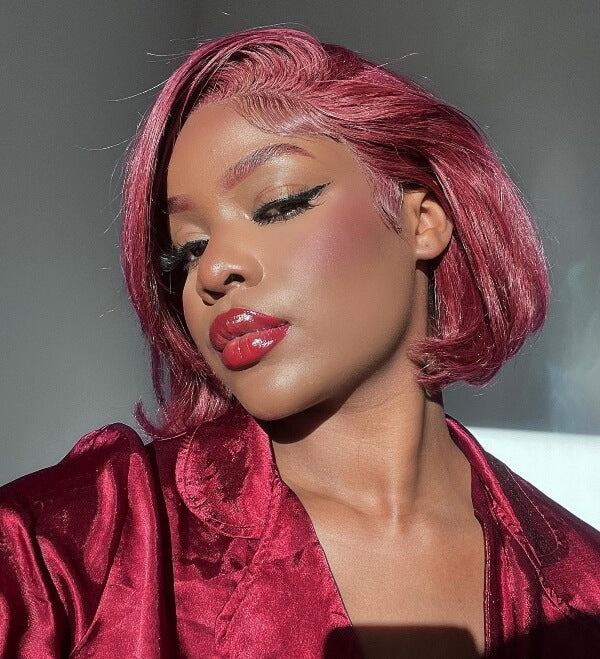 Want to be finer than the finest wine? Try this look! This wine-red asymmetrical bob is equal parts sultry, sleek, and vibrant. If that sounds like what you're looking for, it's time to try this look. Not only does it have expertly styled baby hairs and sideburns, but it also has bumped ends for some vintage flair. You simply can't go wrong with this one!
Asymmetrical Bob with Bombshell Curls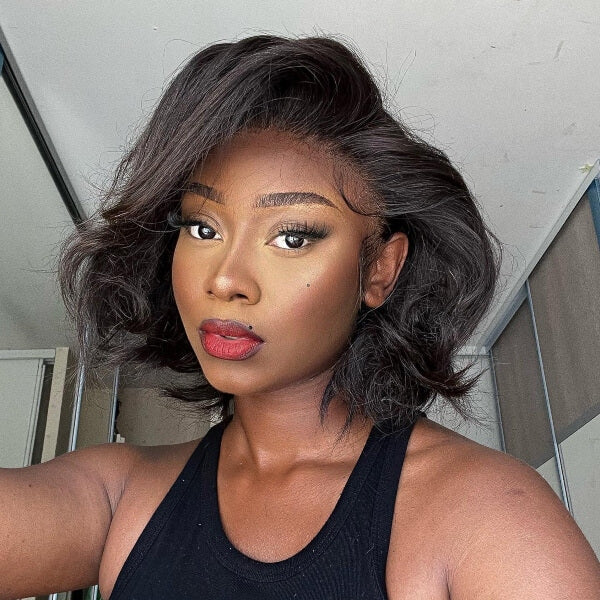 Calling all starlets! Here's your bob. It's got sumptuous bombshell curls that elevate any look to star status. But the coolest thing about it is that you can dress it down with your average everyday outfit.

Platinum Blonde Asymmetrical Bob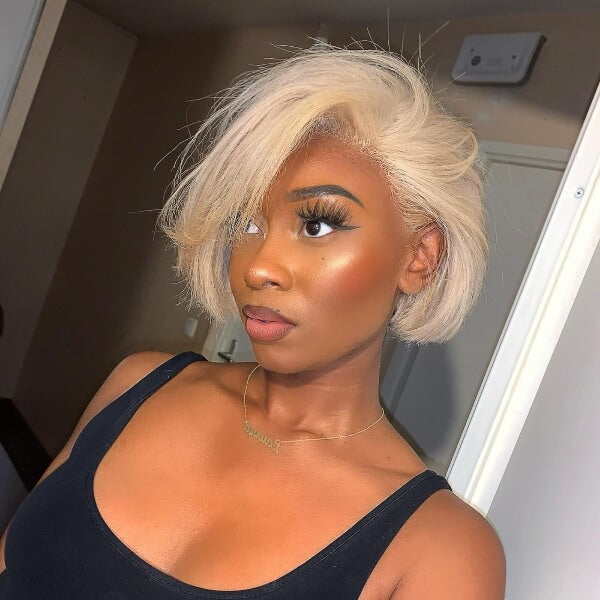 Any belle with a larger-than-life personality will love this bob. Rocking a platinum blonde do' announces to the world that you're extra in the best way. You've got a big and infectious personality, and you make your own way in the world. Want to know the best part? Platinum blonde is the perfect base for any pastel color you want to try down the line. Just grab some semi-permanent dye and go to town!
Asymmetrical Bob with Spiral Curls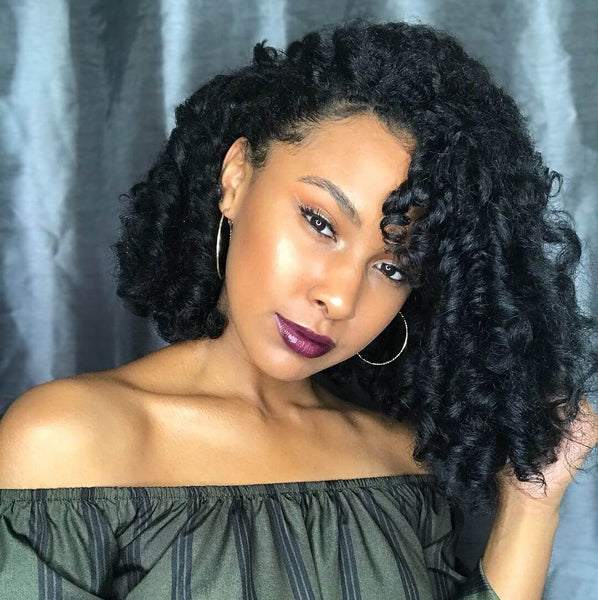 This asymmetrical bob screams "Shirley Temple," and we hear it loud and clear. This spirally whirly number is everything you need in a wearable asymmetrical bob. It's juicy, natural-looking, and undeniably sexy. No matter where life takes you, take this bob along for the ride.
Which Bob is Right for You?
So, which asymmetrical bob should you choose? The answer is "go with what feels right." If you're into bold, look-at-me hair, go for a bob with lots of volumes or one that's in a fun color, like platinum or pink. If you're more on the conservative side, go for a more natural bob - one with subtle texture in a wearable shade. Ultimately, though, choose the style that speaks to you. You can't go wrong with that philosophy.
Get the Look with a Quality Wig
As far as getting the look, we understand if you don't want to cut your natural hair or color it to achieve the asymmetrical bob of your dreams. So, consider getting a pre-styled wig in your style of choice. That way, you can spare your natural hair. We encourage you to check out our selection of asymmetrical bobs - you won't find better quality human hair units anywhere else. We hope you found all the information you were looking for, and we wish you the best with your hairstyle transformation.