On those mornings when you happen to be running late, the last thing you have time to do is play around with your hair until it's perfect. You know that when style looks like it takes hours to achieve, but actually only takes a matter of minutes to create, it is a true treasure! Save yourself hours of stress with 23 quick hairstyles for Black women:
23 Easy Hairstyles for Black Girls
1. Space Buns 'n' Bangs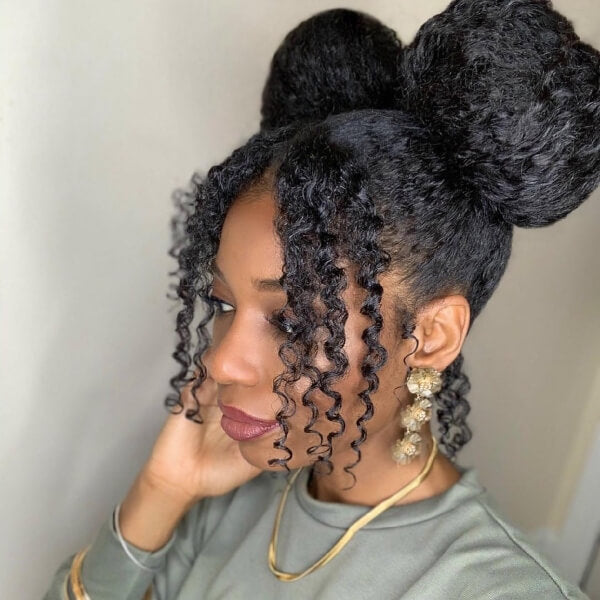 Space buns look great with any texture or color of hair. Plus, the styling process remains the same across the board, making it super easy to pull off.
① Simply part your hair down the middle, leaving a few loose tresses in the front.
② Create two side ponytails and apply gel if needed to smooth flyaway hairs.
③ Lastly, wrap one of the ponytails until a bun is formed, then repeat on the other side.
2. Loose Pony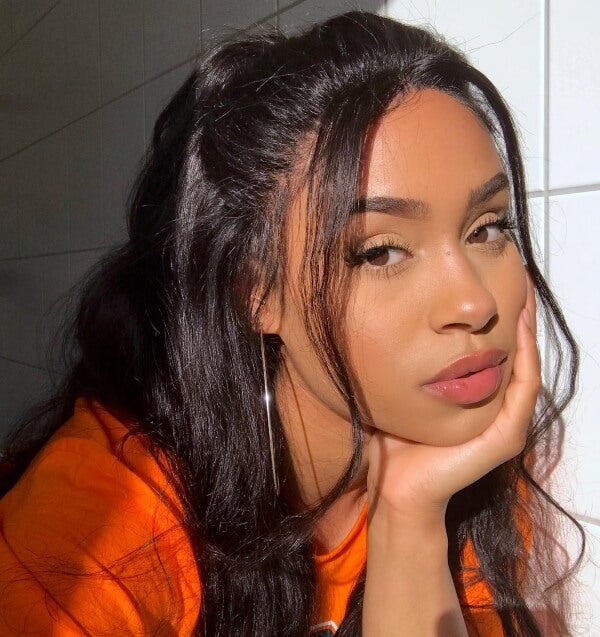 Instead of hunting for bobby pins or trying to throw a few quick curls in your mane, make your styling process easier and opt for a simple loose ponytail.
① Smooth your hair back - using gel if needed - and leave a few loose tresses in the front.
② Part your hair horizontally in the middle of the back of your head.
③ Place the top half of your hair in a ponytail while leaving the bottom half hanging freely.
3. Colored Tight Coil 'Fro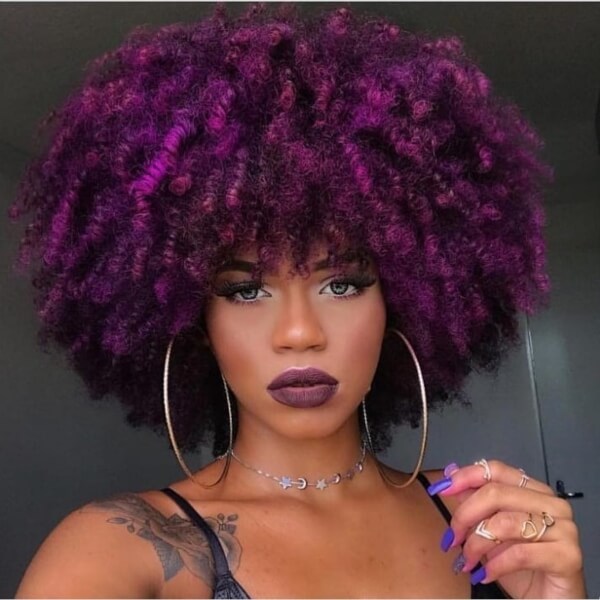 While sometimes you want to straighten your coily locks, there are just other scenarios where time just isn't on your side. Luckily, the afro will forever be in style and it looks amazingly stunning with tightly coiled hair! Leave the high bun behind for the day, smooth your tresses with a little hair lotion or oil, and off you go. If possible, add a little color on your off time to really make your style pop!
4. Twisted Bob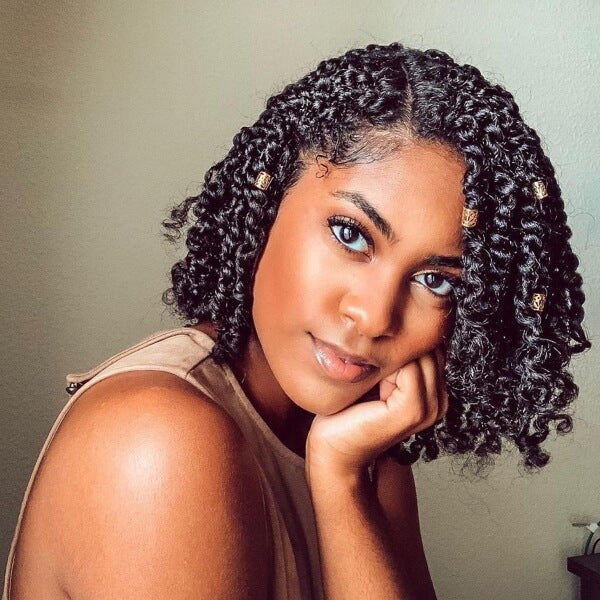 If you've fallen in love with a head full of kinky twists, you might be ready to change your style somehow without necessarily getting rid of it. If you don't have the time to take your twists out, change them into a short bob by cutting a few inches off. Throw a few twists in your mane to achieve this look with your natural hair.
5. Tight Coil Pixie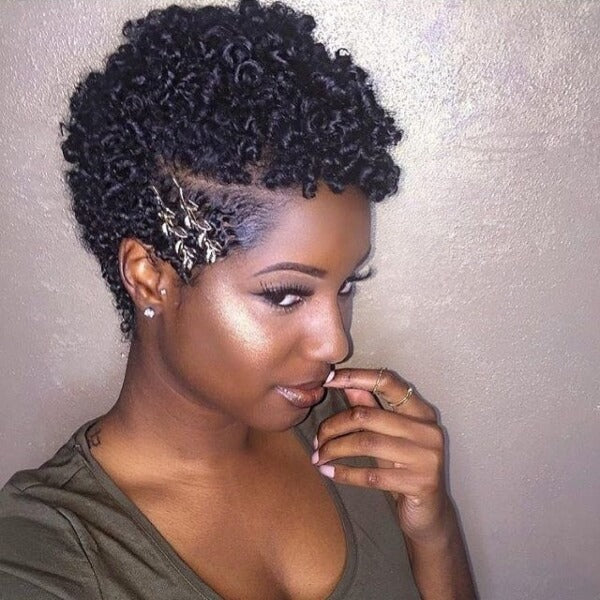 One of the best things about short haircuts is the fact that they are low maintenance. With less hair to manage, you can fix a short hairdo a lot faster without sacrificing elegance and style. Instead of a plain, bone straight pixie, try wearing it with tight coils throughout your tresses.
6. Chinese Bang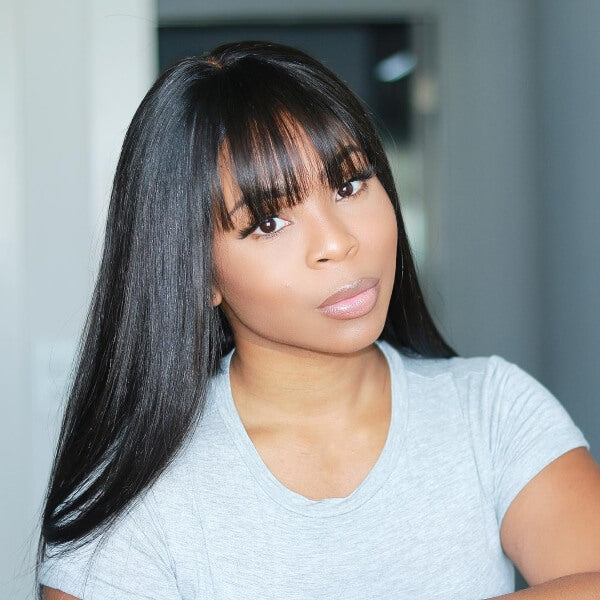 There's something about a blunt cut Chinese bang that is so alluring! With this trendy bang style, you don't have to worry about trying hard when it comes to styling your tresses. Leave them tightly curled, loose and wavy, or bone straight as you accentuate your eyes with this quick fix.
7. 3-C Blowout
Wash day is certainly a ritual that takes time - sometimes too much time! Have you ever found yourself with a wet head of 3-C textured hair, left with only a few more moments to style and go? Next time, try this:
①. Blot your hair dry.
②. Add the styling product of your choice.
③. Blow dry and part your hair.
8. High Afro Pony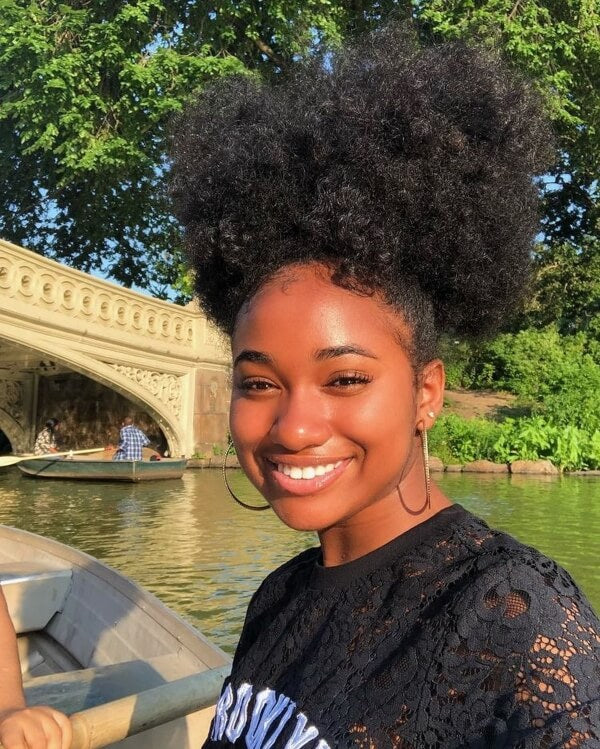 What's more powerful than turning your crown into a real crown? With an Afro, the High Pony is easy to fix and even faster to style. Simply smooth flyaway hairs using the product of your choice and pull your hair into an upwards ponytail. Let your beautiful Afro rest at the top of your head.
9. Brushed Loose Wave Ombre Grey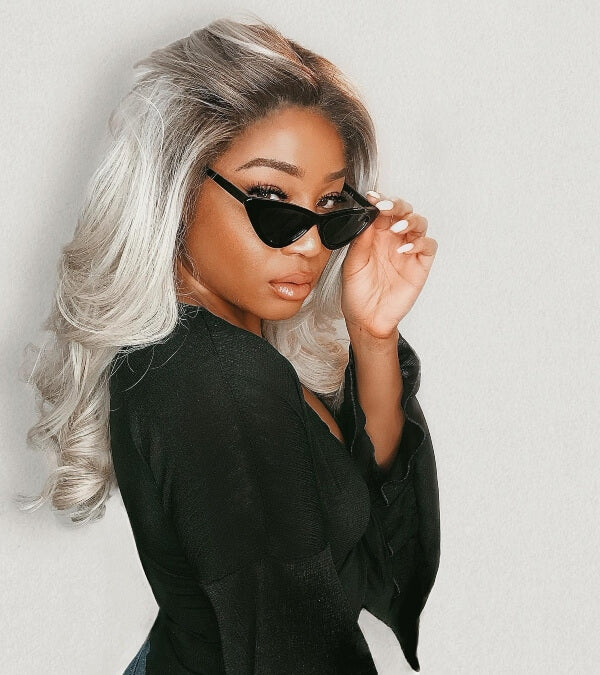 If you're trying to make it to those last minute dinner plans on time, chances are you don't have the extra time to put a curling iron to use. If you already have a head of loose. deep waves, let them fall freely instead of trying to freshen them up. Simply brush your hair back and have fun!
10. Twisted Bun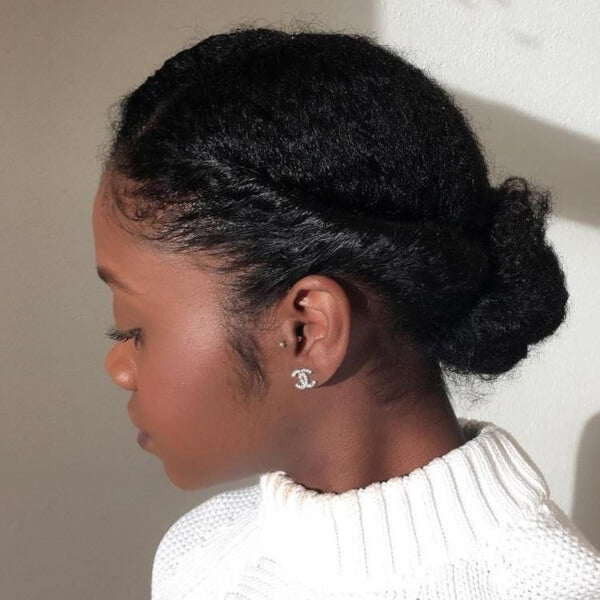 Even when relaxed, the process to achieve perfectly straightened 4-C locks can take hours. If you've run out of styling ideas, a quick twisted bun will have you office ready in a few minutes.
①. Begin with a side part.
②. Twist the hair on both sides into big coils.
③. Feed the hair into a bun on the back of your head.
11. Zig-Zag Pony Waterfall Highlights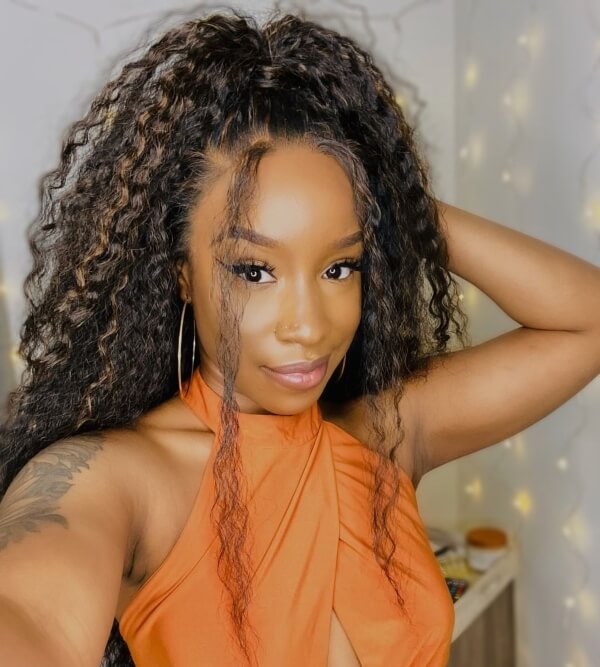 While donning a head full of luxuriously long crinkles, you definitely don't want to tuck your tresses away! Running low on time, but still want to show off the length and texture of your locks? Pull your tresses into a high ponytail while leaving a waterfall of cascading hair in the back. Leave a few loose strands in the front for some added pizzazz.
12. Wet 'n' Wavy High Pony with Baby Hair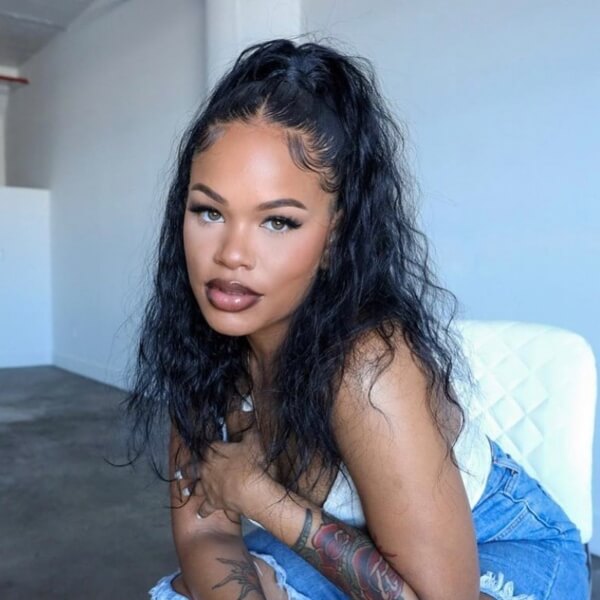 The best part about wet 'n' wavy tresses is that they provide two gorgeous textures in one style. If you are tired of wearing your hair straight and find yourself in a hurry, simply wet your hair a bit and wait for the beautiful soft waves to appear. Style a high pony and off you go!
13. Burgundy Shoulder Soft Waves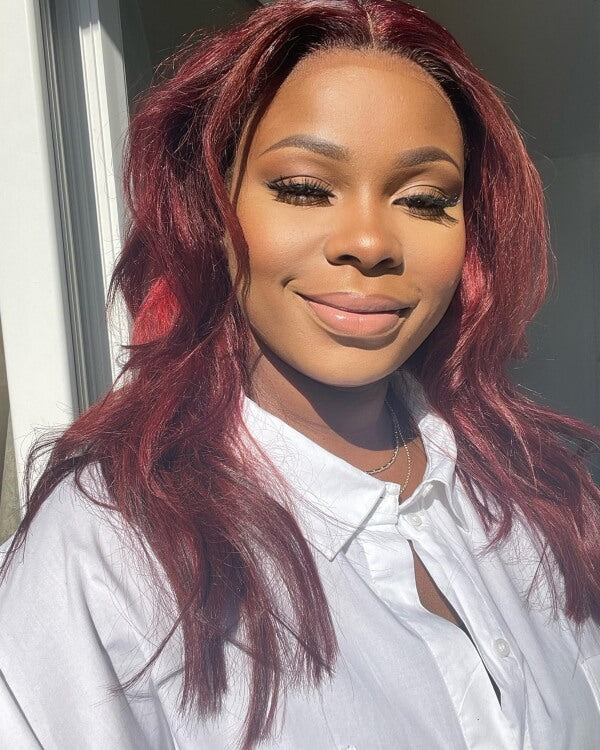 Speaking of curls and waves, who says they have to be tight and perfectly placed? Hairdos that showcase a little hint of "messy" have a bit of an edge while remaining chic, Style your soft waves with a middle part, letting your slightly ruffled tresses fall freely at the shoulders.
14. High Pony Headband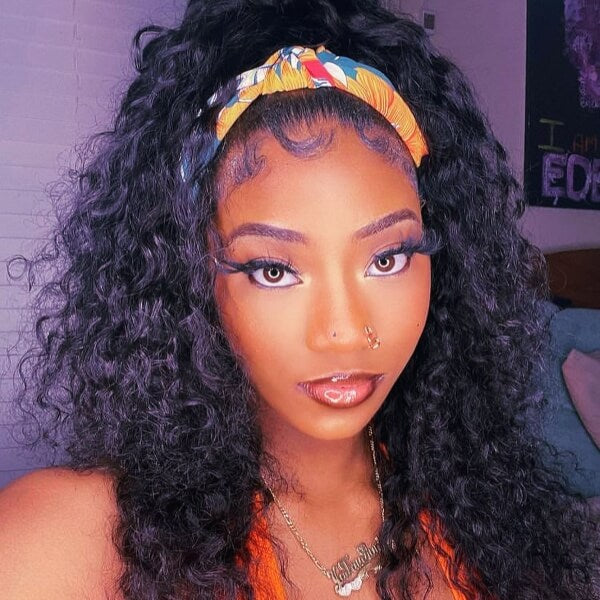 When you find yourself in a rush, the headband is your hair's new best friend! Quit stressing over perfect edges - a headband is all you need for a quick, yet gorgeous finish. Place your hair into a high pony, leaving the rest of your tresses free, while wearing a vibrantly printed headband that matches your outfit.
15. Parted Soft Curl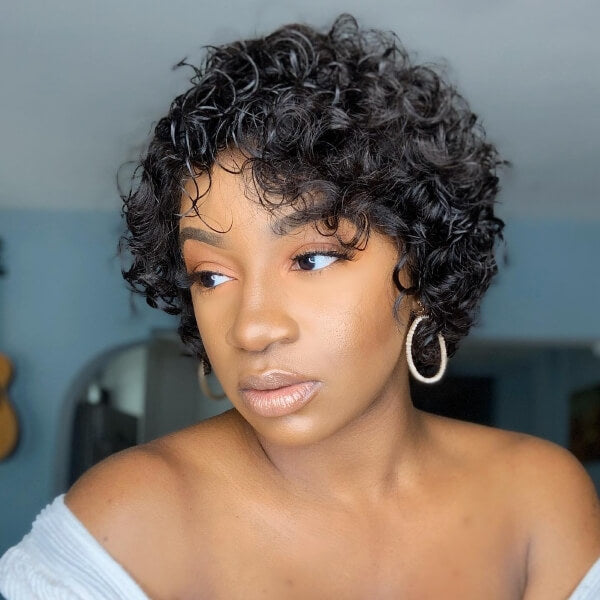 If you are a fan of hair rollers, you know how much time they save you in the mornings. Out of ideas for styling your short cut? Consider using rollers before bed to cut styling time down by 30 minutes to an hour. Use your fingers to comb through your locks, laying them with a cute side part.
16. Long 'n' Soft Wavy Girl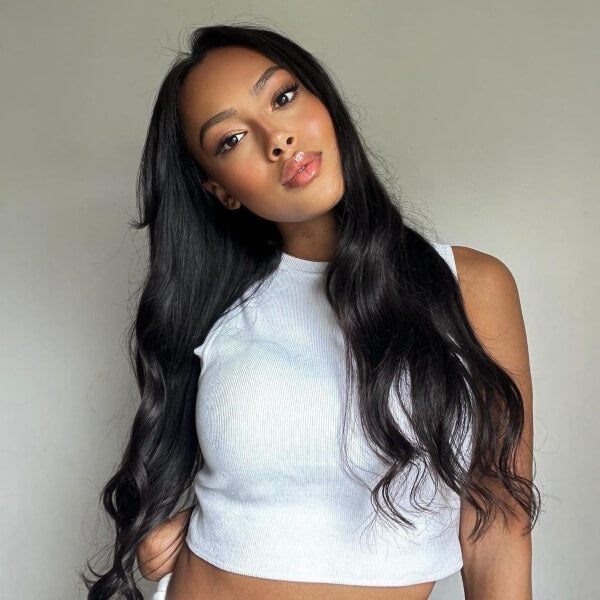 Sometimes you want your look to give off "prim," "proper," and "elegant" vibes without putting in the effort. If your curls have fallen, this doesn't mean you have to go back to the drawing board. Simply part your hair down the middle and show off your lustrous, soft waves.
17. Curly Crown Waterfall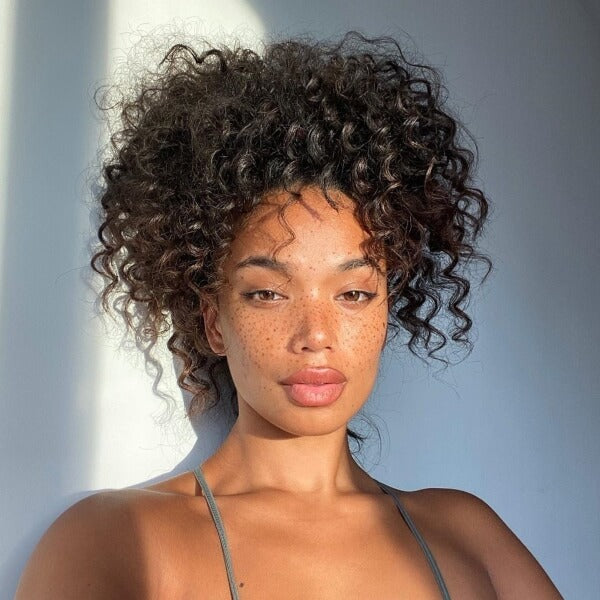 Need a hot look for date night? Woo them a head of loose curls, the perfect way to frame your face. Style your curly locks into a high pony on the top of your head, letting your tresses fall freely. In minutes, you'll be stepping out of your bathroom and heading for a night on the town!
18. Slick Bob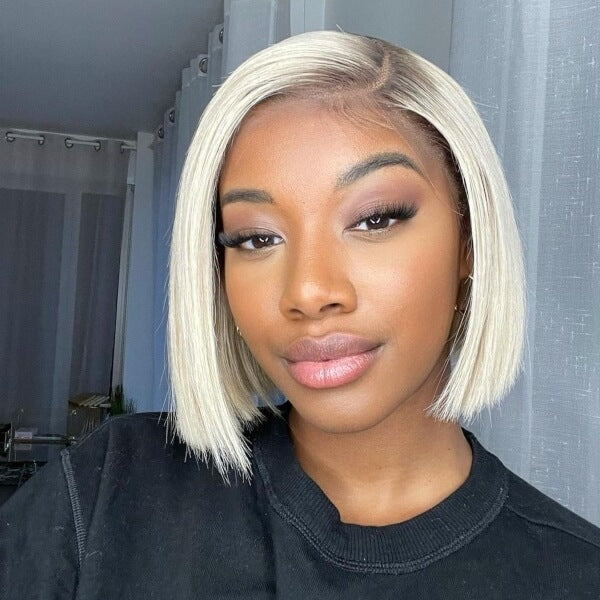 While curls and waves elevate The Bob to another stratosphere, sometimes you just don't have the time to take your hair to another galaxy! You can always leave your bob the way it is and opt for the classic approach. Keep it quick and simple with a middle part and slick, bone straight tresses.
19. Coiled High Bun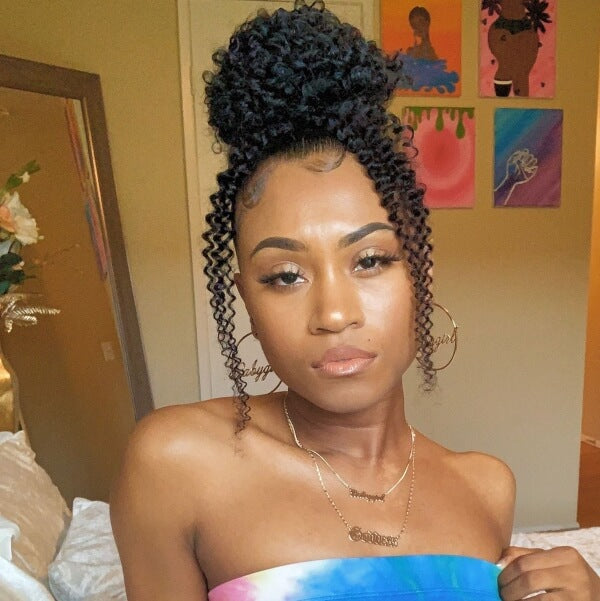 Of course, you love your coils, but some days you want them out of the way. If you find yourself running low on time, but still want to style your hair, place your coily locks into a quick high bun. Leave a few loose strands in the front to finish the look.
20. Banged 'n' Coiled Afro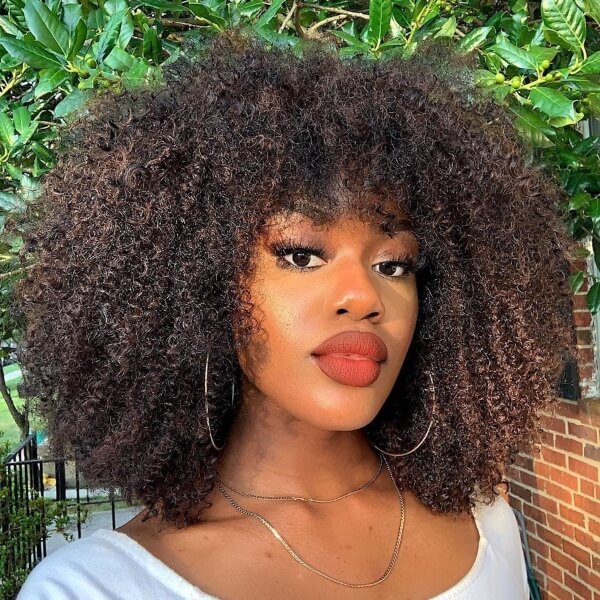 Want to wear your natural hair in a different fashion? If you're looking to switch up the typical approach to the Afro, try going out with a bang by literally wearing it with a bang! Sprinkle on a little oil or hair sheen for an added luster and bounce. A few highlights always bring the fun as well.
21. Ombre Blonde Softly Flipped Shoulder Bob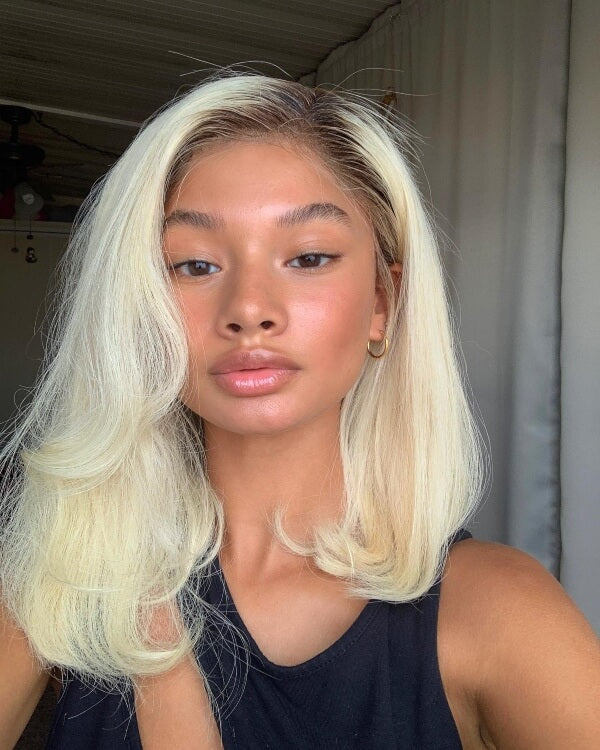 One of the most wonderful aspects about the bob is that there's no wrong way to wear one! Instead of making your curls distinctive, try wearing your shoulder length bob straight with slightly flipped ends. Pair this look with a middle part for a soft, girlish charm.
22. Deep Wave Headband
While salon quality, flowy deep wave hair is literally a style of its own, some days you just can't style your edges quite right. If you need a subtle quick fix for your crown, put the gel down for a day and pair a dark or nude headband with your tresses.
23. Natural Beauty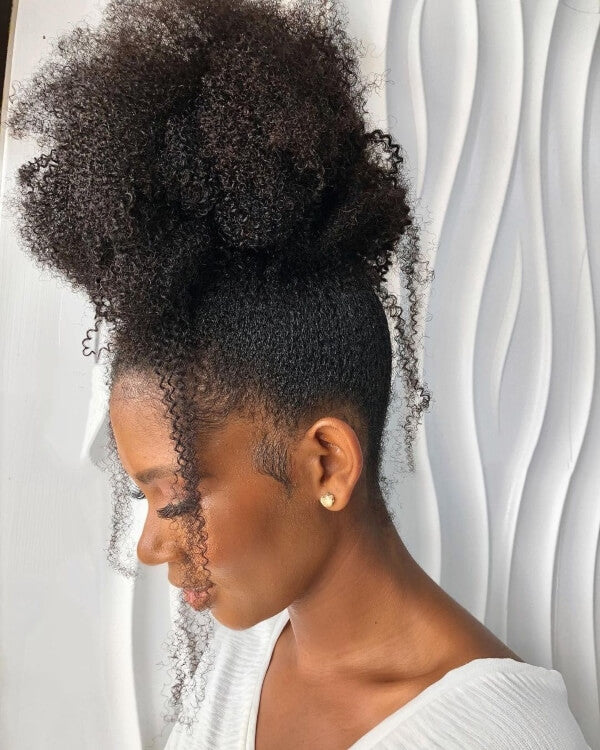 Are you growing tired of caking products on your hair to achieve a certain look? Show off the beautiful texture of your natural locks by leaving them alone as you style them. Simply gather your hair into a high bun, while leaving a few tresses cascading around your face. This quick fix gives off regal vibes, and you certainly won't regret it!
Shop XRS Beauty for Your Quick Hairstyle Needs
The fastest way to achieve any style is to simply choose a lace front wig with your desired texture. Most lace fronts are literally "throw on and go." If not, once your lace front is on securely, styling will literally take seconds!
Headband wigs and glueless wigs are literally the best lace front styles on the market for a quick fix. Be sure to shop XRS Beauty for an unmatched selection of superior quality, 100% Virgin human hair wigs!