With the amount of time saved from wearing wigs, as well as the number of options available for wig wearers, it's no wonder they've become so popular. Forget spending hours at the hair salon for dying, cutting, and styling or all the hair-pulling and tugging that comes with braiding. Wigs provide ease, comfort, and style. But even though you're saving time, money, and potential hair damage by wearing wigs, you may wonder, can wigs damage your hair, too? Below we share our tips for wearing wigs and how to ensure they are not damaging your hair.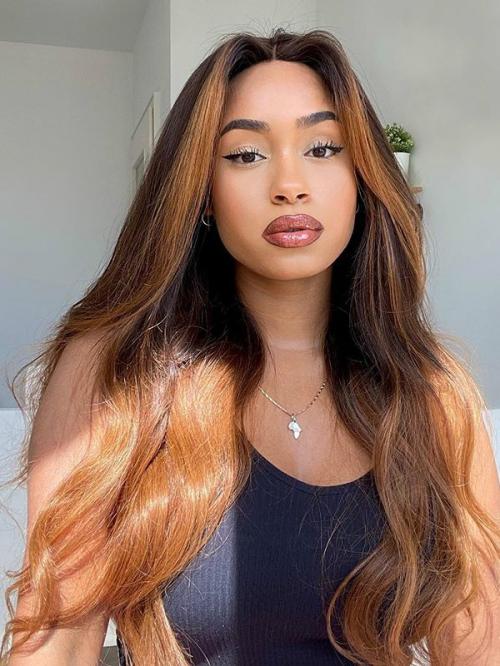 7 Tips for Wearing Wigs Can wigs damage your hair? Well, that depends on your hair. Whether or not wigs will damage your hair depends on a number of factors that play a part in your hair's health including diet and daily maintenance. Here are some ways to protect your hair when wearing wigs. 1. Have a Regular Hair Care Routine Isn't the whole point of wearing a wig to not worry about your hair? Well, no. Even when wearing a wig, your hair still needs to be properly shampooed and conditioned. However, the kind of care that your hair needs will solely depend on your hair type. Wearing a wig can make you very hot. If you have very oily hair, adding more moisture will only cause extra dampness, which is unhealthy for your scalp. Scrub your scalp with a gentle shampoo and follow up with a moisturizing hair conditioner. Before drying use a light moisturizing and heat-protecting hair spray if needed. On the other hand, if your hair is dry, use a weekly conditioning mask to lock in the moisture or use a hydrating hair product to avoid dryness. Regardless of what your hair type is, it's essential to wash your hair regularly when wearing a wig. Use a sulfate or paraben-free shampoo to ensure your scalp is free from harmful chemicals, which cause hair breakage.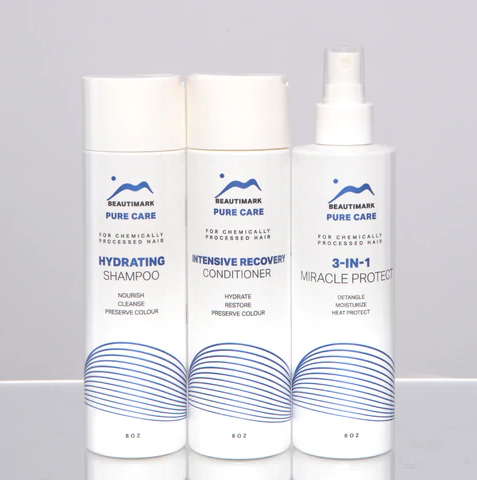 2. Increase the Gap Between Your Hair and Your Wig The bigger the gap between your scalp and your wig, the better. More space between your scalp and your wig will encourage hair growth by preventing bacteria build-up. Here are two ways to increase the gap. Wear a cap. A cap is a great protective layer between your hair and your wig. It also helps conceal your natural hair, making your wigs appear more natural. Protective braids or head wraps. This is another way to create a gap between your hair and your wig. Just make sure your wrap isn't too bulky, otherwise, your wig will look unnatural. Besides protecting your hair from sweat build-up, wearing a wig cap also protects your hair from any friction between your hair and the wig, which can cause discomfort.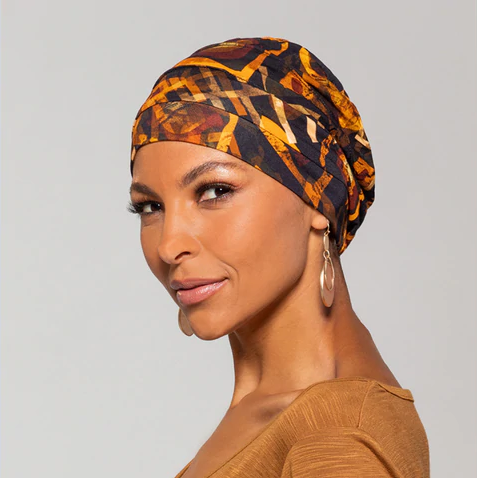 3. Ensure Your Wig is Clean We always recommend not washing wigs for longevity, but some seasons demand you do. During summer in warmer weather, it can get very hot under your wig, especially if you're wearing a human hair wig. When sweat accumulates it can even feel like you're carrying around extra weight on your head. Therefore, when wearing a wig during hot weather, ensure you keep it clean. If you want a proper wash you can ask your hairdresser in order to avoid washing it incorrectly and damaging your wig. Or, if you have a synthetic wig, be sure to use products formulated specifically for synthetic hair. 4. Choose the Correct Wig Size Believe it or not, wigs come in three sizes: petite, average, and large. If you wear your wig and it moves when you move your head, then it's too big. And if it's too tight to the point of feeling uncomfortable, then it's too small. If your wig is too tight, it will not only make your experience terrible, but it may pull on your hair, which can cause hair thinning and balding. To be on the safe side, ask your hairdresser to measure your head before buying a wig or email the vendor you're buying from for a measuring guide if one is not available.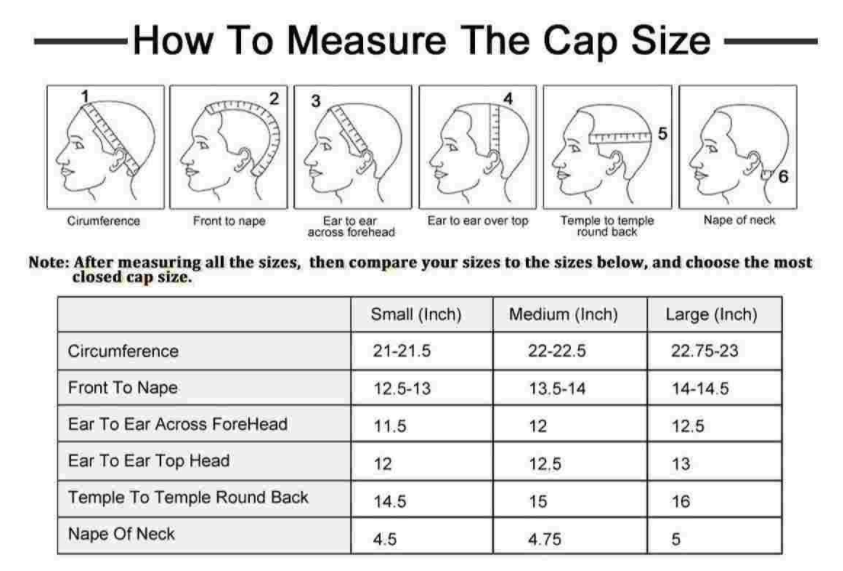 5. Avoid Creating Tension on Your Scalp In an effort to keep your natural hair healthy and to have a seamless look for your wig, you may decide to braid it. However, if your braids are too tight it can cause a problem. Tight braids pull your hairline, which causes unnecessary tension on your scalp. This could not only lead to hair breakage and loss but an absolutely terrible wig-wearing experience. 6. Choose the Right Wig Cap Construction For Your Hair Type It's important to know that the type of wig cap construction you choose doesn't affect your hair directly but how well it works with your hair type does. For example, if your hair gets really hot, it would be best to choose a capless wig. This is because the scratching that comes with the extra heat can lead to long-term irritation on your scalp. 7. Give Your Hair a Break I know wearing wigs for many people is a lifestyle, and why wouldn't it be? They're fun, come in a variety of cuts, colors and styles, and are so much easier to maintain compared to many natural hairstyles. Besides, sometimes hair loss doesn't leave us much of a choice. It is still essential to give your hair a break to breathe every chance you get. If you really don't want to sacrifice a day without a wig, at least don't sleep with it on. In fact, sleeping with your wig on is not recommended as it can pull your hair and lead to hair breakage. When possible try out other options like hats or head wraps. Or, try out Hat Magic by Jon Renau, a hairpiece that is open on top so you can let your scalp breathe with a hair wrap or a cap, rather than wearing a full wig. Final Thoughts When wearing wigs you'll never have to worry about trying to achieve the perfect hairstyle; it's already done for you. Wearing wigs is one of the best things to happen to the hair industry as it has opened the door for creativity in all different aspects of the hair world. Plus it's given women a boost of confidence when needed. With these tips, you can wear your wig every day as long as you take care of it properly. Show it the love that it shows you!