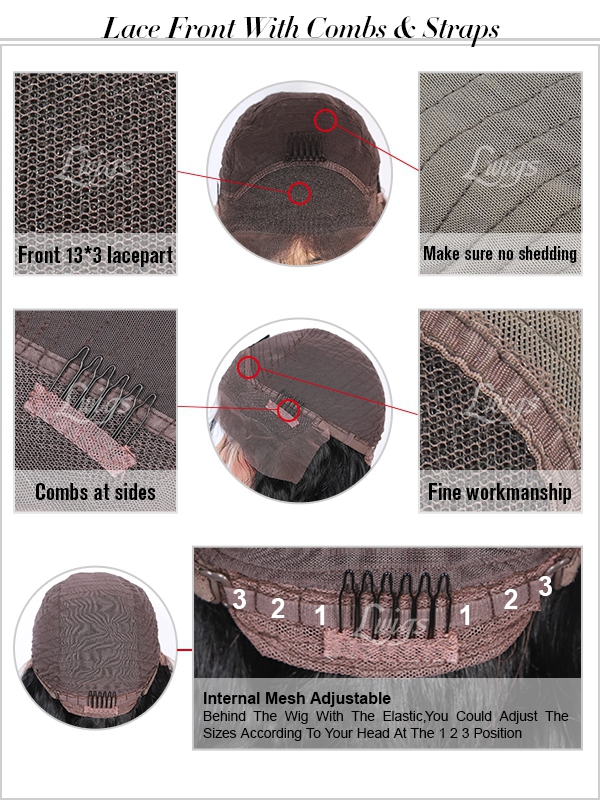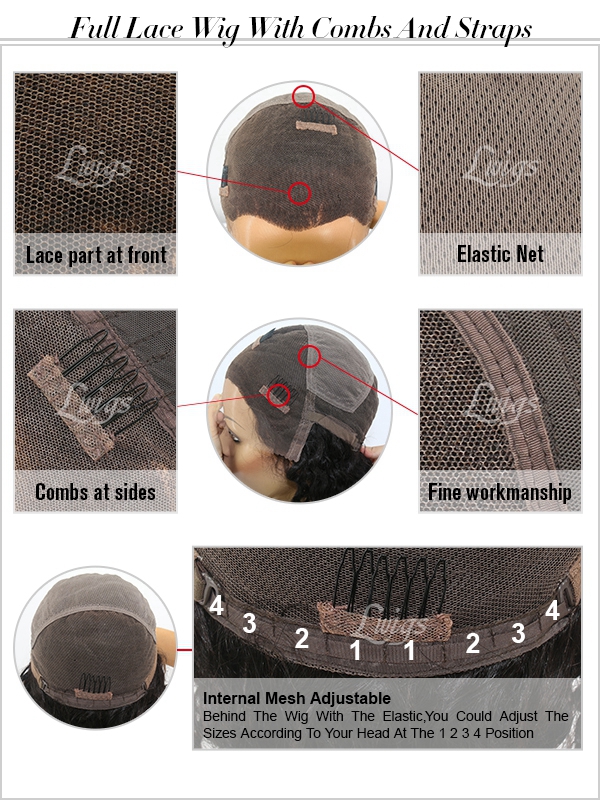 QUESTION: WHAT IS THE DIFFERENCE BETWEEN A FULL LACE WIG, LACE FRONT WIG & A LACE FRONTAL?
Full Lace Wig: "Full Lace Wigs" are 100% hand tied and designed with lace throughout the entire wig cap as well as lace all around the perimeter of the wig. Full lace wigs allow you to wear your hair in high up dos and ponytails and can be parted anywhere. Upon applying & adhering the lace wig, a flawless, natural and undetectable hairline is created. About the full lace wig.the curly lace wig,curly lace wigs with baby hair,curly lace wig human hair,afro kinky curly lace wig is more popular.
Lace Front Wig: "Lace Front Wig" or Front Lace Wig only has lace in the front of the wig from ear to ear and 4 inches back to the crown of the head. The back of the wig is constructed of micro then wefted hair. You are not able to wear a curly lace front wigs in high up dos or ponytails.
Lace Frontal: "A Lace Frontal" is not a wig but partial lace unit that's applied/adhered to the front hairline. Frontals are great for women who suffer from thinning hairlines and wish to add fullness to the front hairline. The lace frontal is applied to the front hairline area, for a natural undetectable look, and your natural hair is worn out, or extensions are applied to the rest of the hair.