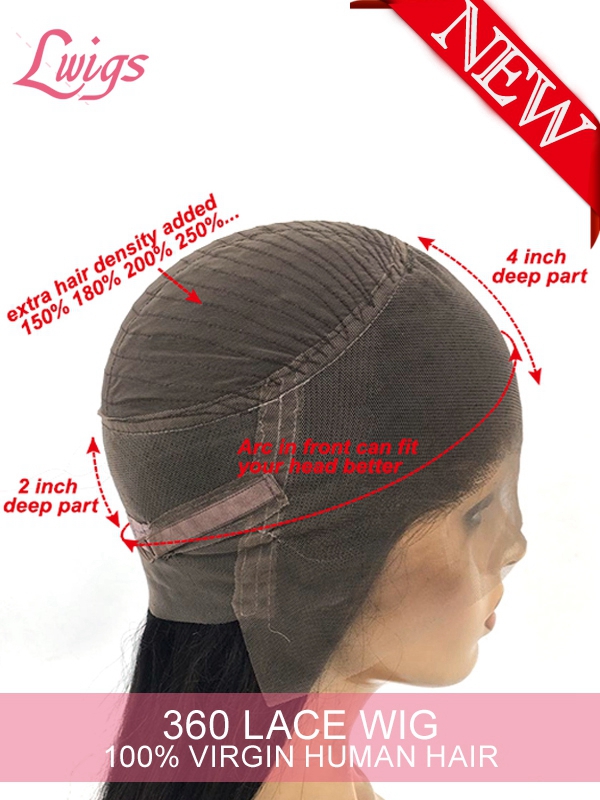 let's get started to talk about the 360 lace wig .so I know a lot of you guys have seen the 360 front toes now and what a 360 frontal is it's basically it's lace kind of like a
headband it goes all the way around the head .
and a lot of people are making their own ways out of them where they're just adding a cap and in the middle right here and then sewing or going down the actual tracks for the rest of the hair and what this is is that is already done for you so it's not a full lace wig would you should always like lace all the way through but it's not a legs front which is just lace in the front so this is lace and the front and lace in the back and then it has web song in the middle so it has four inches of lace in the front so 4 inches around in the front and then 2 inches and weighs in the back so 360 lace wig make it easier for you to put this up in a ponytail and not have to worry about any track showing any way around the perimeter.
So there are 7 advantages of 360 lace wig.
1.4 inch deep part natural hairline
2.Can be ponytail
3.Arc in the front.
4.There are combs and adjustable straps
5.Extra more density available 150% 180% 200% 250%...
6.Pre plucked natural hairline with baby hair
7.Can be dry any color and can be made any texture.(curly lace wig,
afro curly lace wig,afro kinky curly lace wig,body wave lace wig,kinky straight lace wig,
yaki lace wig,straight lace wig)